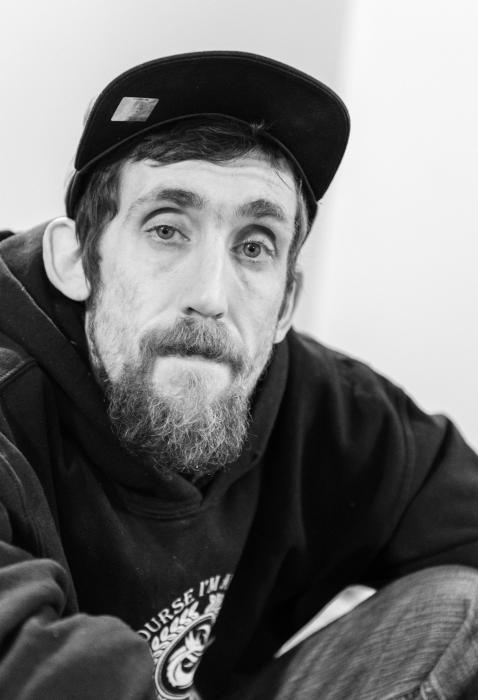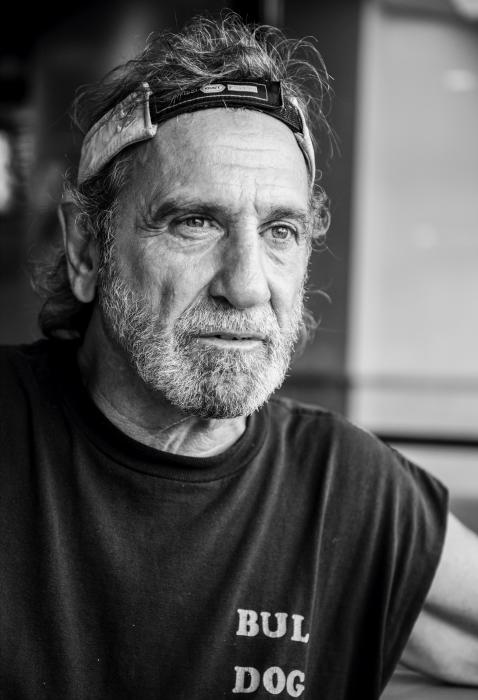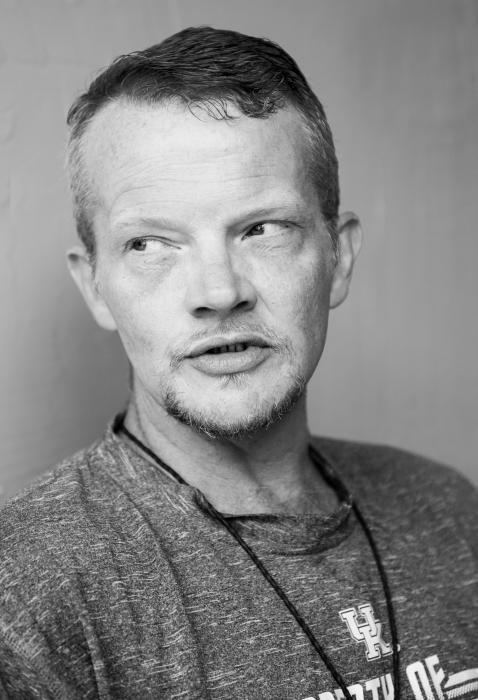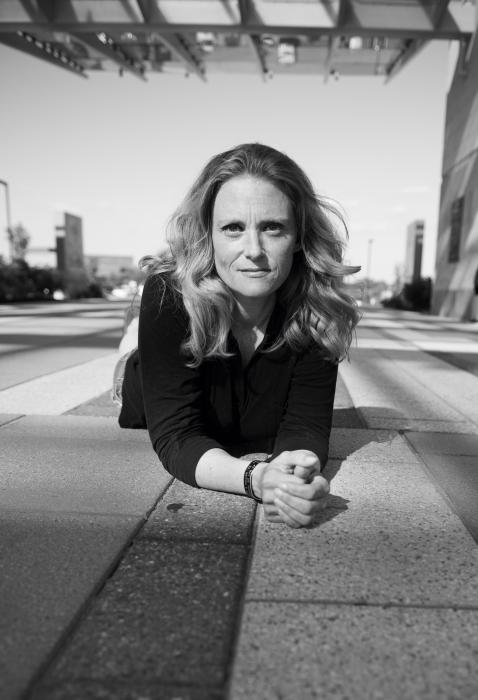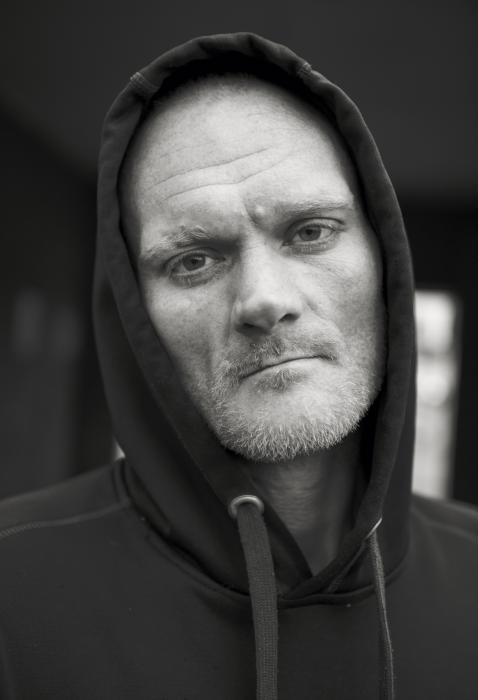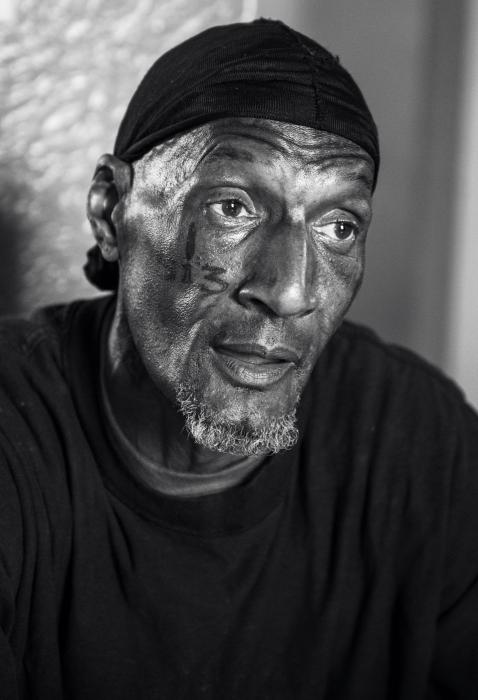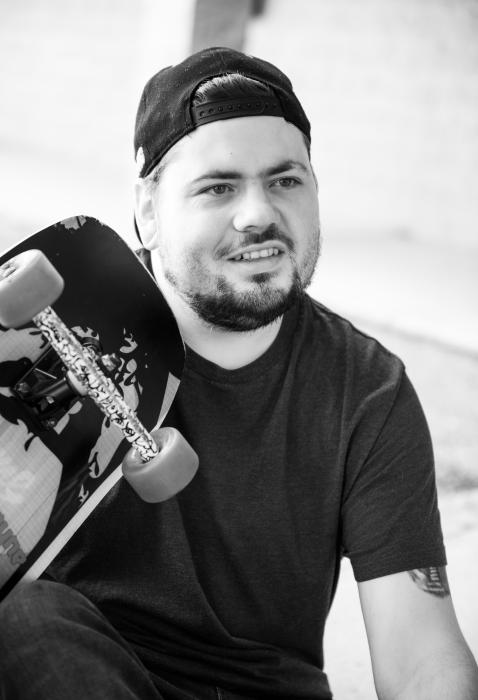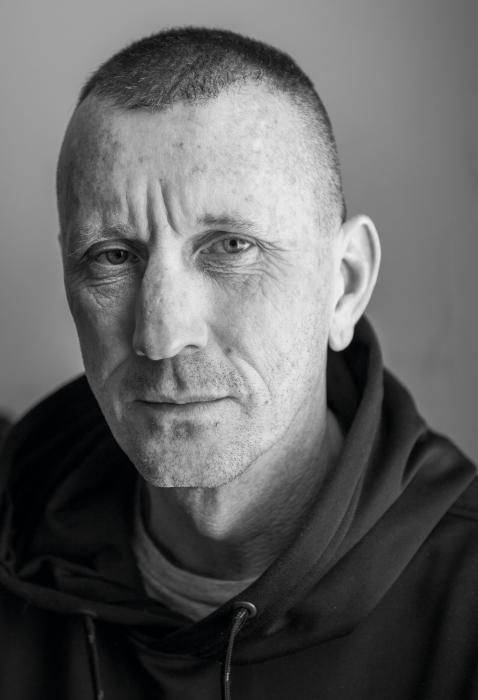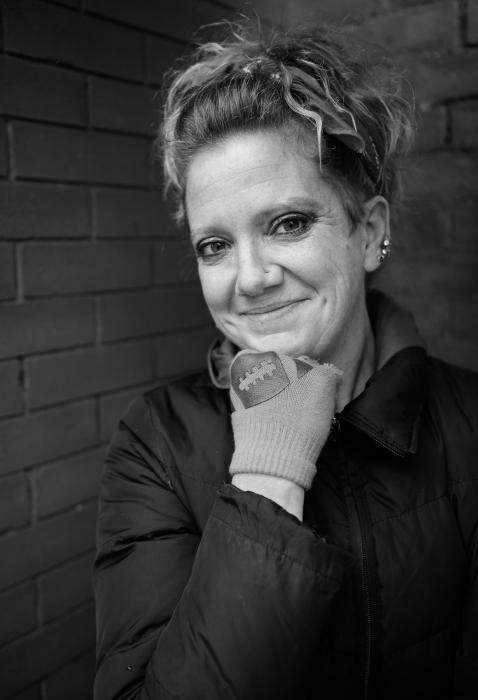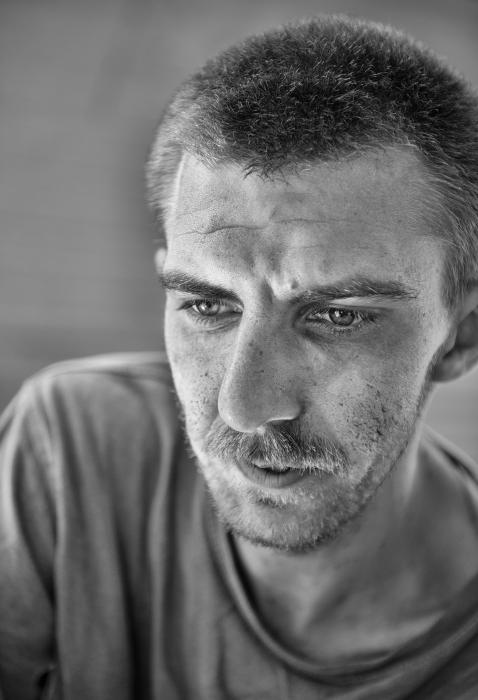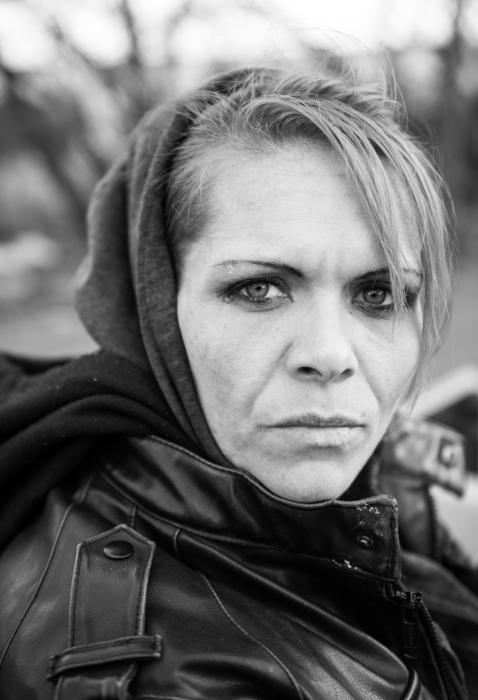 Faces of Addiction creates a fresh understanding of addiction
and addicted people through portraits and life stories
Our Purpose
The idea behind Faces of Addiction is to use real-life portraits and stories of addicted people to make compassion possible.
We have learned that every person who sees these materials is moved by them, and that to achieve the best results mass distribution and awareness are essential.
Our first goal is to share these stories and portraits with at least 500,000 people.
Our second goal is to design, produce, and disseminate materials based on the portraits and stories which can be used in prevention and recovery programs to help real people who are at risk or addicted.
"To create compassion for addicted persons through portraits and life stories. To create, develop, and disseminate program materials for addiction prevention and recovery based on portraits and life stories of addicted persons."
What We Have Done
We have created a collection of 50 portraits and stories.
The portraits and stories have been made into a gallery exhibition and have been compiled into a 124-page book.
Gallery shows are scheduled in three venues, two in Cincinnati and one in Columbus, with more on the way! The book is available now through our site, and will available through booksellers nationwide by April 1st.
Additionally, this brief video explains and demonstrates the power of these portraits and life stories.
We have also created a companion book that mirrors the gallery exhibit and will be available very soon from booksellers nationwide.
We have formed partnerships and alliances with an increasing number of organizations dedicated to fighting addiction.
We have started to campaign the Faces of Addiction collection via articles, TV appearances, and photo competitions.
Most importantly, we have improved the lives of many of the addicted people who volunteered to be subjects in the program. It has made a real difference for these real people.
Click here for full-length AEQAI Art Journal review.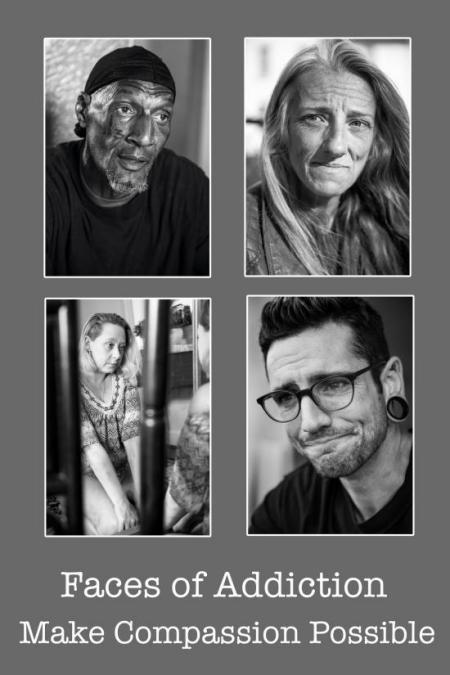 Where We're Going
The idea is to do the most good for the most people.
We are going to continue to tour the gallery show. This can be done for the entire show or for selected sub-groups of the 50 portraits & stories. The show is available in a ready-to-hang form for use in additional venues.
We are planning a 23-minute film in two cuts, one for use in recovery programs, the other for use in prevention. Additional portraits and stories will be taken for the prevention version to reflect the younger audience we must reach. The master version will be aired on several PBS stations in the SW Ohio area.
Excerpts from the companion book are available on our website in flipbook format which allows scalable, high-quality images on a wide variety of devices.
Together, the book and film will be the basis for materials used in prevention and recovery programs. We anticipate that schools, churches, and youth development programs will use these materials. Assemblies, workshops, and classroom materials will all be developed from the existing and near-future body of work.
The recovery version will be made available to recovery facilities and programs nationwide.
Thank You for the Testimonials